The Search for Lost Habitats: 30 Years of Exploring for Rare and Endangered Plants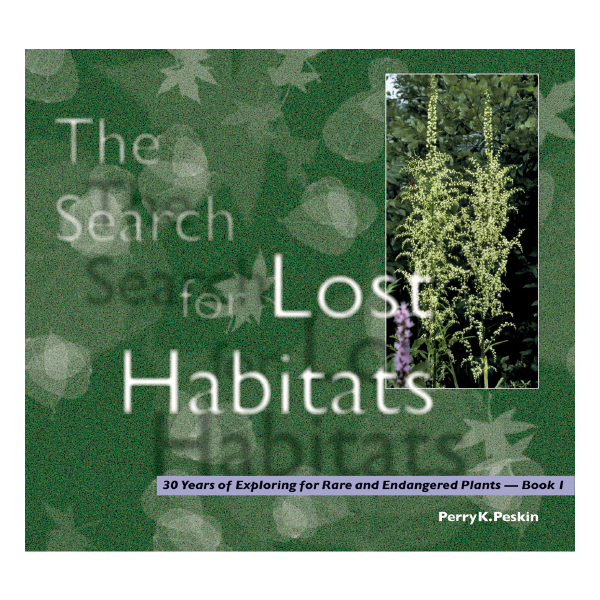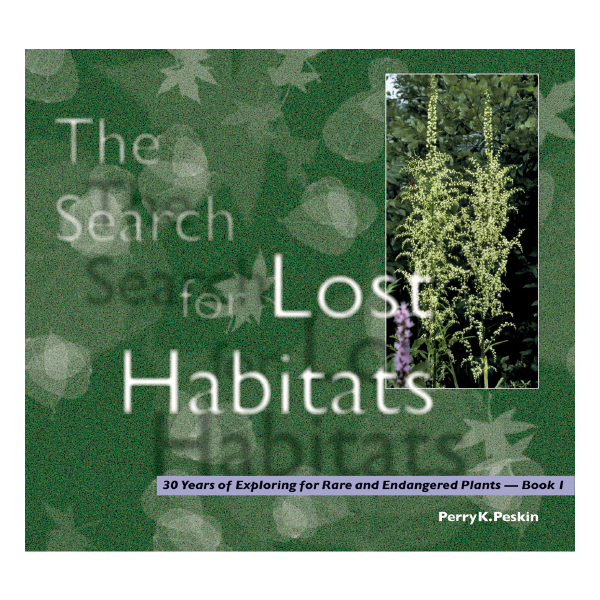 The Search for Lost Habitats: 30 Years of Exploring for Rare and Endangered Plants
288 Pages
8 x 9
Softcover
ISBN 1-933197-16-1
Copyright 2006
By Perry K. Peskin
What started out as a visit to a bog near Erie, Pennsylvania, to search for the arethusa orchid, rare and in danger of extinction, ended up a quarter of a century later as thirty magazine articles (enough material for two books) concerned with the importance of saving our native plants by saving their habitats.
This conservation story, The Search for Lost Habitats, illustrated with over 450 colored slides taken by the author and friends, follows him as he explores the flora of the Lake Erie dunes, the fens and bogs of northeast Ohio, and the prairies and rocky outcrops near the Ohio River, among many other habitat types.
Soon he branches out to include the other states around the upper Great Lakes, as well as the province of Ontario in Canada, with chapters on the limestone barrens of Manitoulin Island, southeast Minnesota's "Driftless Area," river bottoms in northern Illinois, and many other locations.
Occasionally the author studies a single plant family, such as orchids, gentians, and mallows, and describes his adventures in finding the rare habitats that these colorful species require.
Although written in a journalistic, easy-to-read, and often humorous style that avoids much of the technical botanical terminology of textbooks and scholarly articles, these first-person narratives are factual and accurate. They will appeal to home gardeners, professional botanists and naturalists, and anyone in between who enjoys a good yarn about adventures in the natural world.